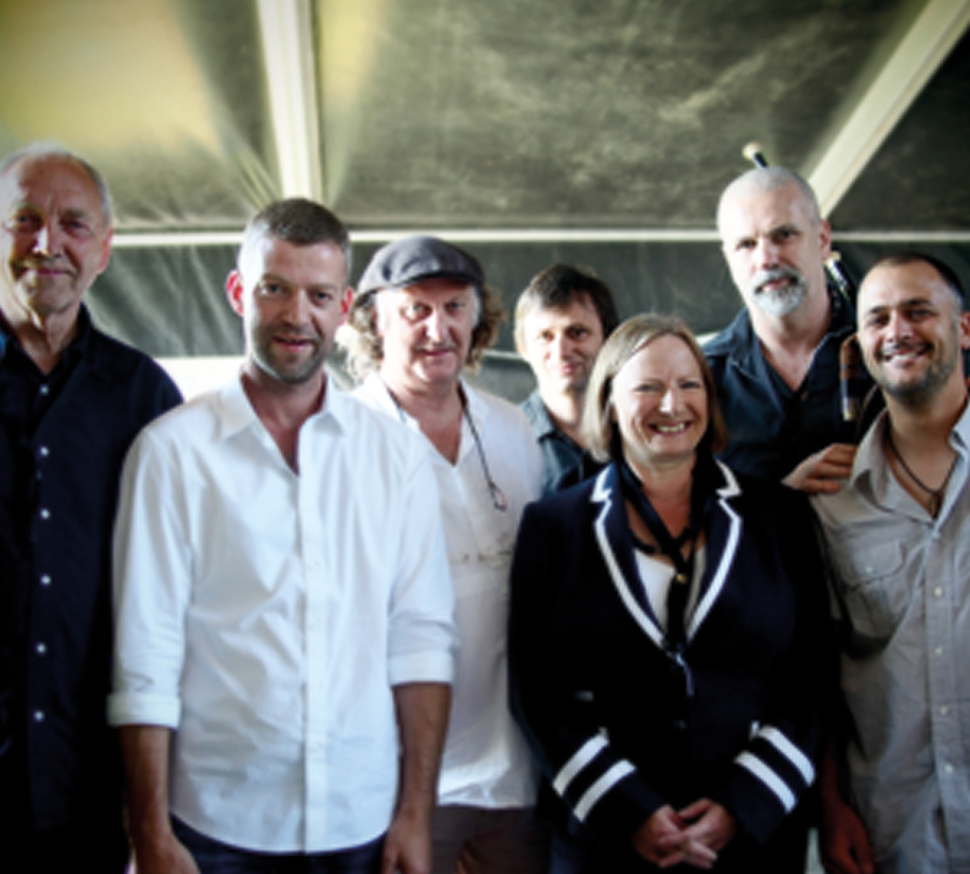 Blowzabella – Bal folk
Mercoledì 27 Giugno - Venerdì 29 Giugno - Domenica 1 Luglio
Blowzabella is a genuinely unique band that makes an inimitable, driving, drone-based sound played with a fabulous sense of melody, rhythmic expertise and sheer feeling. They compose their own music which is influenced by English and European traditional dance music.
All the band members compose and many of their tunes are "standards" in the modern British/European folk repertoire and are played by people all over the world. Bands across Europe who experiment with folk music often cite Blowzabella as a major influence. Much loved and respected, there is no one else quite like them.
Blowzabella was formed by a group of students studying musical instrument making in Whitechapel, London in 1978. 40 years later the band will be celebrating with an exceptional album of new material, a new tune book and performances in the UK and the EU.
Artists:
Andy Cutting: diatonic button accordion (http://www.andy-cutting.co.uk)
Jo Freya: vocals, saxophone, clarinet
Paul James: bagpipes, saxophones
Gregory Jolivet: hurdy-gurdy (http://www.gregoryjolivet.com/)
David Shepherd: violin
Barn Stradling: bass guitar
Jon Swayne: bagpipes, saxophone
Visita il sito web: http://blowzabella.co.uk