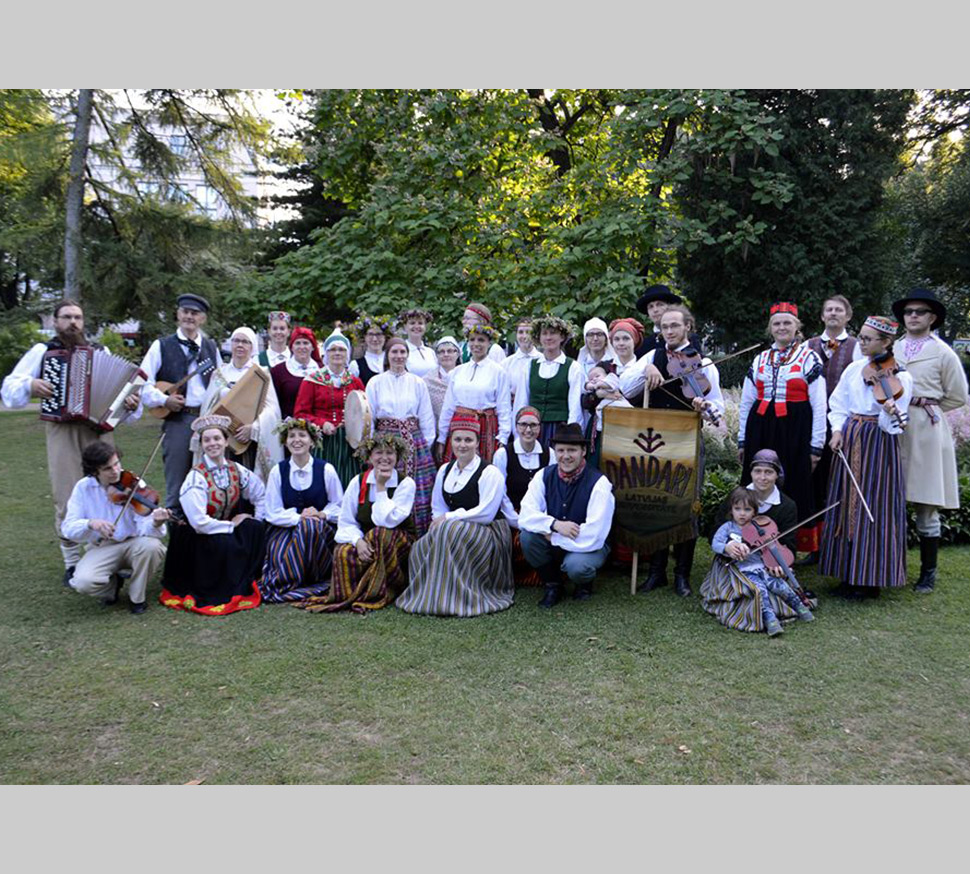 Dandari – Lettonia
Giovedì 28 Giugno - Domenica 1 Luglio
The Dandari folk dance group was established in 1980 at the University of Latvia, consisting of students interested in traditional dances.
Now the group keeps alive dances, games and traditional songs that have been collected in Latvia alive.
Last year as a special dedication for Latvia's 100th year anniversary, Dandari made 100 dance videos (Facebook-Dandari-simts danči simtgadei).
In Vialfrè in the workshops and bals, it will be possible to learn and enjoy traditional Latvian instruments such as accordion, mandolin, zither and "bubin" (a type of drum).
Artists:
Inga Holsta: dance
Madara Behmane: mandolin
Llmārs Pumpurs Llmārs: accordion
Sandra Lipska: zither
Leva Artmane: bubin
Jevgēnijs Mickevičs: dance
Dāvis Bemberis: dance
Sabīne Trēde: dance
Elīna Trēde: dance
Website:
http://dandari.lv/
https://www.facebook.com/folkdancegroupdandari/
Atelier di danza: Lettonia
Mercoledì / 15:00 / Palco 2
Venerdì / 15:00 / Palco 5
Concerti serali: Lettonia
Giovedì / 22:30 / Palco 5
Venerdì / 00:15 / Palco 5