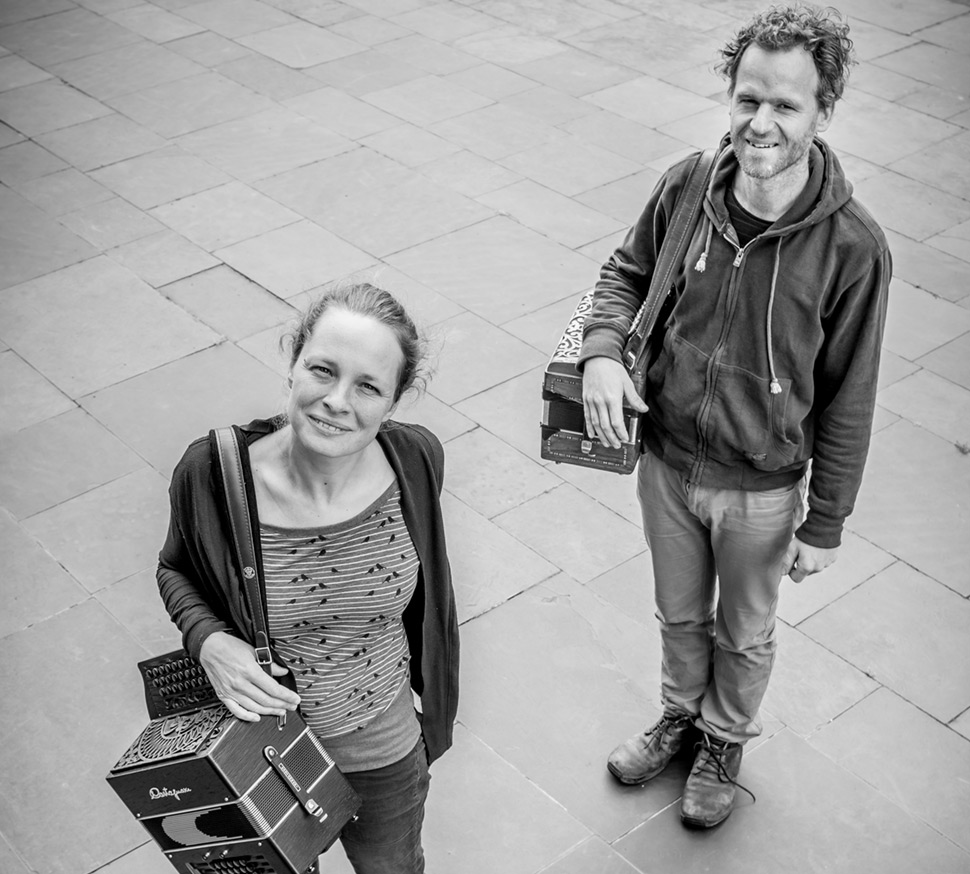 Naragonia – Bal Folk
Giovedì 28 Giugno - Domenica 1 Luglio
Naragonia's Pascale Rubens and Toon Van Mierlo present a delicious feast of beautiful music for your dancing and listening pleasure.
Naragonia's music ranges from intimate and delicate to voluptuous and passionate and is pervaded by a timeless and steady energy. You won't want to miss a single note.
Naragonia was formed in 2003 at the Andanças Festival in Portugal and have recorded since then 7 albums.
In addition to playing in their home country of Belgium, Naragonia has toured through intensively throughout Europe. The music of Naragonia are compostions of Toon and Pascale.
Artists:
Toon Van Mierlo: bagpipes, flutes, button accordion
Pascale Rubens: button accordion
Website:
http://naragonia.com/
https://www.facebook.com/naragonia/
Concerti serali: Bal Folk
Martedì / 22:30 / Palco 2
Mercoledì / 00:45 / Palco 1