Festival schedule
All opening hours and schedule of the activities of the 2021 edition
Date of the 2021 edition
Friday 27 August – Wednesday 1 September 2021
Reception opening hours

Friday:
from 13:30 to 01:00.
Saturday, Sunday, Monday, Tuesday and Wednesday:
from 9:30 to 01:00
Evenings only:
from 19:30 onwards.
Entrance closing:
to 01:00
Instrument storage service
Friday:
from 14:00 to 03:00
Saturday, Sunday, Monday, Tuesday:
from 10:00 to 03:00
Wednesday:
from 10:00 to 04:00
Schedule
Activities will take place simultaneously on five large halls (dance workshops and evening dance) and five gazebo (music workshops) with the following schedule:
10:30 – 12:30 atelier
12:30 – 14:30 dinner
15:00 – 17:00 atelier
17:30 – 19:30 atelier
17:30 – 19:30 conferences
19:45 – 20:15 `pillole di danza`
19:30 – 21:30 supper
from 21:00 – evening dance
At the end of the evening dance, possibility of continuing to play and dance without amplification in the hall number 4.
(`pillole di danza` are short lessons: one dance in 30 minutes)
Access hours to camping areas
You can access the campsite to settle in with the tent or camper every day from Friday to Tuesday from 07:00 to 01:00
In the days before the festival the toilets and showers are not accessible, there is no surveillance service, and there is also the last step of the mosquito disinfestation.
Program day by day 2019
Edition 2019
Select DAYS and ACTIVITIES to discover the program
Variations can be possible at any time.
Artists and activities 2019
Edition 2019
Click on the tabs to discover the artists and activities of 2019.
Other activities for the Gran Bal Trad
all the other activities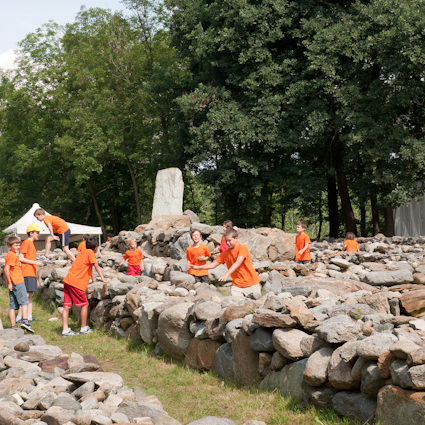 CHILDREN'S ENTERTAINMENT SERVICE
Free service provided during the hours of the workshops reserved for children from 3 years old, with entertainment, games, dancing and various activities. Reservations must be made at the moment of booking.
Music workshop for children:
the musical group LeFouRire will propose a musical laboratory dedicated exclusively to children. During the workshop children will work alternating moments with individual instrumental groups (flute, violin, guitar, keyboard owned by individual participants and percussion provided by teachers) to moments of orchestral ensemble.
Workshops will be in the morning from 10.30 to 12.30.
On Sunday there will be a public execution.
The workshop will be free for participants and will also welcome any last minute members. But we urge those concerned to register as soon as possible in order to send the scores adapted for each component giving the opportunity to study their own part in these months of waiting.
In order to facilitate the organization of the workshops please send to the laboratory coordinator Giorgio Papetti (giopa58@yahoo.it) the following data: name and surname, age, instrument and degree of experience, the day of arrival and starting.
Children's "nap" area. A closed structure will be available where mothers can bring their children for naps. Surveillance in this area will not be provided by the organization, therefore parents have to organize surveillance turns by themselves.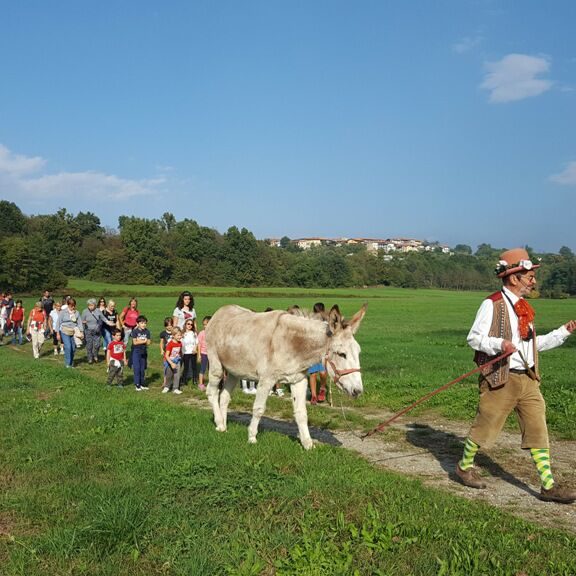 NATURE AND CULTURE IN VIALFRÉ
The Vialfrè Proloco, which collaborates with us in organizing the Festival, organizes and promotes numerous initiatives based on the combination of Nature and Culture, to discover Vialfrè and its woods.
Those who want to walk freely through the woods, on foot or by bike, can find all the necessary information at this link: http://www.collinecanavesane.it/percorsi .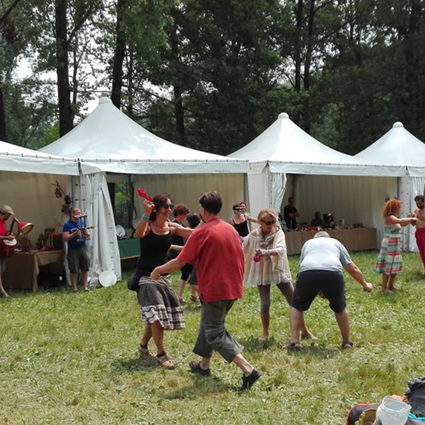 EXPOSITION AND SALE OF MUSICAL INSTRUMENTS
There is a large exhibition area where luthiers and artists will exhibit musical instruments, CDs, music videos and other educational material.